Tap sourcing PK is the hub of all kinds of reactive printings
Besides professional clothes dyeing services, Tapsourcing company the PK is the hub of all kinds of printing services in which reactive digital printing service is one of them.
Because of a chemical reaction, reactive printing allows ink to be absorbed into and entrenched into the fabric fibers, thus the term "reactive printing."
Fabrics printed with reactive dyes have a longer shelf life. They can be cleaned at 40 degrees for the foreseeable future without losing their color.
Reactive printing guarantees that your designs are of the greatest possible quality and that they will last for a long time.
Reactive printing generates prints of exceptional quality and durability.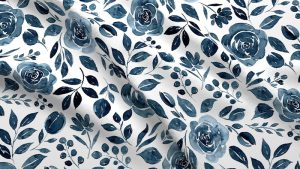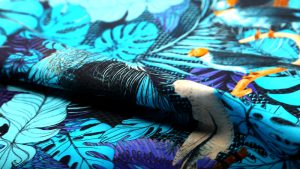 The reactive printing method provides several advantages, including improved wash and rubs fastness. The goods may be cleaned repeatedly without losing their color or their quality.
When it comes to digital printing, reactive printing is the top-of-the-line alternative.
Because of its incredible effectiveness, it is widely used for premium fibers such as silk. It produces a large amount of color. Getting the most vibrant colors and tones printed precisely the way you want them is always a possibility.
This dye is available in a broad range of colors and has a high level of strength. Printing reactive dye onto textiles permanently infuses the graphics into the cloth.
This sort of dye has a high color yield, which means that your artwork and all of its colors will be reflected onto the fabric when you use it. You won't have to pay extra money for more delicate and complicated designs. Prints retain their vibrancy and are safe to wash due to this process.
When it comes to printing natural and protein fibers, the reactive printing process is the only method to use. a very successful procedure for fusing the fibers and dyes to produce a pattern that will remain for as long as the garment.
Long lasting reactive printing services
So, our reactive printing is the most effective method of printing natural materials, regardless of how complicated and colorful your design may be. We mostly use reactive printing on cotton fabric as it is the best reactive printing fabric because of its long-lasting appeal.
On the other hand, sublimation printing makes use of the CMYK color space and generates shades by combining the four tones in that space. On the other hand, reactive dye printing makes use of seven distinct dyes and may handle more delicate and complex techniques.
So, if you are looking for some natural dyes reactive printing service, allow us to fulfill your goal with the best results.