Besides the team of fashion designers, we also have a separate group of textile designers as we know exactly the difference between textile designing and fashion designing requirements. Our textile designers pk are highly compatible and know their job very well.
Our both designing departments ( fashion and textile) work separately to cater to the need of the clients more precisely. Our textile design is concerned with creating woven, printed, or knitted patterns for clothing like cotton, polyester, mixed fabric, etc., or home décor. In contrast, our fashion designing department creates clothing, accessories, and fashion-related lifestyle items. They are closely linked to one another, but working in both departments is done separately. Tap Sourcing believes in A1 designing services, mainly textile designing. Pakistani textile designers are veterans dealing proficiently with everything from fiber to fabric. Moreover, the finished products are always of top-quality.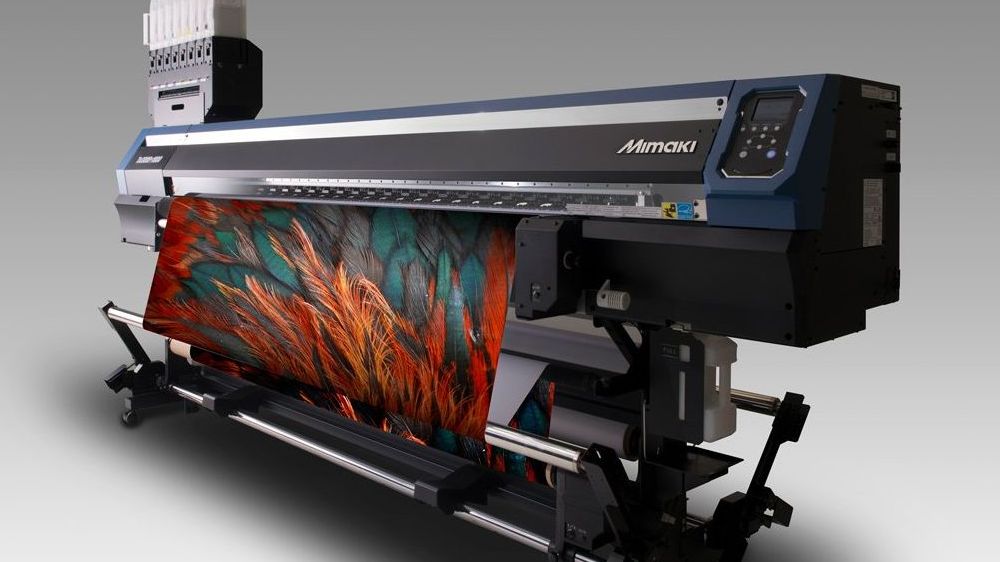 Hence, automated textile printers will generate the bulk of finished products in no time. Find out the features of Tap Sourcing textile printing in the description.
Home textile designing and production services in PK
Home fabrics are produced through different styles similar as knitting, weaving, knitting, crocheting, or pressing filaments together. Still, it depends on the manufacturer to choose the system according to the demand and force of home fabrics.
First of all, we are not confined to any particular fabric style; however, we consider a variety of clothing collections for the layman. Whether it's silk, cotton, polyester or pure silk, Tap Sourcing textile designers interlaced the fibres to fabricate flexible and top-grade finish products, i.e., cloth. We follow no compromise on quality rules when it comes to clothing designing.
Tap sourcing is affiliated with textile designers PK, and thus, every single clothing item is managed by them. Similarly, our prime focus is to design a great and comfy fabric for the customers. Moreover, we provide the raw material for textile purposes too. Thread count, sizing, and carding proceed under the professional supervision of textile printing PK.
If you are looking forward to a garment startup, then Tap Sourcing is here for you. Our production unit provides a mass of desirable boutique products timely. Furthermore, we ensure to help out the client in every possible way. Likewise, our consultancy department will guide you to reach your goals in the clothing industry. With our best concept creators, you will be able to grow your brand in no time.
Every textile designer knows their job very well and understands the requirement of individual customers. So hire Pakistani textile designers with us and make your ideas converted into an actual product with full accuracy.
We have the up-to-date and latest model of textile printers for textile designing, and we mostly use digital printing technology to have durable designs at low costs. The usage of such printers gives us the following benefits:
Low cost of production because of the absence of screen engraving and color separation, which is also a core competency that attracts our customers and contributes to our goodwill.
We can easily deal with small orders with the help of such printers because it is unnecessary to develop and test screens for specific patterns, sample costs are kept to a minimum. As a result, it is more cost-effective for smaller orders.
We can provide finished products in a short time. Quick sampling and short-term delivery are possible because designs may be created digitally and changed on the fly. Each alteration in traditional screen printing necessitates the creation of a new rotary screen, which increases lead time.
We can develop high resolution and fine patterns, flexibility, and an almost limitless number of color combinations (digital printers are not restricted to a certain number of rotatable screens, for example, colors); high speed and reliability. So, you can order any design with the ]]our textile designing services.
We contribute to saving water resources and other energy recourses because there is no need to wash rotating screens to apply fresh colors, which would need vast volumes of water; there are significant energy and water savings.
Because the ink droplets are printed into the cloth with extreme precision, there is less wastage of chemical dye. We also do not need to dispose of the extra chemical dye that contributes to the green environment.
Because the diameter of the rotating screen does not restrict the repeat size, the repeat size is almost limitless. So you can create designs countless times without any hurdle.
In short, our textile printing PK services are best to avail and are available all the year and in every season. We offer competitive rates to our prestigious clients along with high quality and professionalism. So, book your next order for textile designing and get amazing prints with vibrant colors and designs.